Happy Holidays from All of Us at Ancron!!
Holiday Hours are:
Dec 24 9 – 12
Dec 25, 26, 27 Closed
Dec 28, 29, 30 Regular Hours
Dec 31 9 – 12
Jan 1 Closed
Jan 2 10 – 2
Jan 3 Closed
WE ARE EXPERIENCING VERY HIGH CALL VOLUMES
Our walk-in clinic is one of the only walk-ins in the area servicing patients from Grandforks to Creston.
Please be patient as we currently only have 2 – 3 medical office assistants managing the 300+ calls we receive each day.
We understand your frustrations and are working hard to help everyone efficiently as possible!
We suggest walk-in patients check our website for approximate wait times prior to calling. We also can only see so many walk-in patient in a day be sure to call early in the day.
If you have a family doctor at Ancron we recommend booking online and calling for non urgent matters between 2 – 4 so we can better help you
Important Message from our Doctors!
We care about our patients and our community and understand that even during this pandemic people need medical attention. Our goal is to minimize potential exposure to as many people as possible while still providing care to all of our patients. In order to do this, we ask that you PLEASE READ the following as we have had to make some changes:
Masks are mandatory at the office!

Visits that can be accomplished via telehealth will be booked as such. If the doctor feels that you require an in-office visit you will be provided with a date and time to come to the office.
All in-office visits will require you to wear a mask. We also ask that you come alone or with only one support person (if necessary) in order to limit the number of people in our office.
Due to Covid our office bathroom will not be available.
If you are feeling unwell with any of the following symptoms: fever, cough, difficulty breathing, loss of taste and/or smell, muscle aches, fatigue, headache, sore throat or runny nose please call us so we can make arrangements to see you while keeping everyone safe.
If you have been in contact with a positive case we ask that you let us know prior to any in-office visits so we can make arrangements and keep everyone safe.
We are experiencing higher than normal call volumes. Please be patient as we try and work through these challenging times. See our website for details on how to book a telehealth appointment online or view your test results.
A Self-Assessment Tool is available if you feel you might have symptoms and are unsure what to do.
For general questions you can also call 1-888-COVID-19 or text 604-030-0300 or HealthLink BC at 811 anytime.
If you have symptoms and need to be tested for Covid call 250 551-7500 or book online. We DO NOT provide Covid testing at Ancron.
If you have been tested for Covid and would like your results please call 1-833-707-2792
Thank you for your patience and understanding as we navigate this evolving situation. We are all working very hard to keep you, your families, our staff and our community safe and healthy.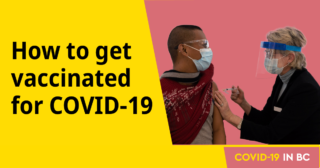 ---
Ancron Medical Centre is a family healthcare practice and walk-in clinic located in the heart of Nelson BC. Offering preventative and primary care for people of all ages.
At Ancron Medical Centre we provide healthcare in a compassionate, timely, and efficient manner serving the West Kootenay region and visitors to the area.
Looking for a Walk-in Clinic?
Our walk-in clinic is open 7 days a week on a first come first serve basis. Due to Covid all patients must call first.
Need to book an appointment?
To book an appointment you can call us at 250 352-9144 or if you're registered you can book your appointment online.
Looking for Test Results?
Test results can take anywhere from a couple days to a few weeks. View your test results online.