​All of our doctors are registered with the College of Physicians and Surgeons of British Columbia.
Dr Andre Kirsten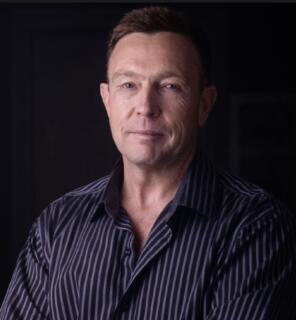 Dr. Andre Kirsten has been practicing medicine since 1989 and established the multi-physician Ancron Medical Centre in 2010. He also practices from his private medical aesthetics clinic, Kootenay Medical Aesthetics (KMA), established in 2005. Dr. Kirsten has a special interest in anti-aging, metabolic and functional medicine, and has advanced training in medical aesthetic procedures and cosmetic/medical lasers. Through KMA he offers independent diagnostic testing for hormones, metabolic assessment, cardiovascular profiling, allergies, chronic pain and genetic risk factors. Along with diagnostic testing, all aspects of a patient's health history, their nutritional deficiencies and lifestyle are used to manage disorders and establish patient wellness. Dr Kirsten offers an integrative way to investigate and determine a patients individualized treatment plan. He strongly believes in functional medicine addressing the whole person and treating the cause not the isolated set of symptoms. He is dedicated to his client's healthy aging and sense of well being.
Dr. Marisa Van Der Vyver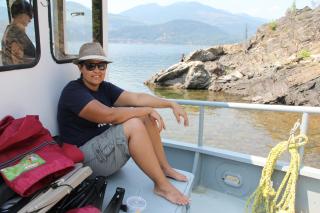 Marisa received her medical degree at the University of the Freestate in 2005. Post graduate, she worked for 3 years in Potchefstroom, South Africa, where her work was mostly in Surgery, Gynecology and Anesthesiology. She completed a diploma in anesthetics in 2008 from the College of Medicine of South Africa. In 2009 she moved to Nelson BC, initially planning on staying for 2 years to experience North America culture. She absolutely fell in love with the Kootenay's and not only found a lot of adventures but also a place to call home. Marisa is defined by her belief in God and tries to the best of her ability to live a life of service out of thankfulness to Christ for all the blessings He has given her. She has also adapted to the Canadian way of living and is an enthusiastic although still sometimes a struggling skier. During the summer her off time is divided between the golf course, paddling and exploring the lake on her road bike. Still true to her South African roots she loves entertaining friends and family in her house on the North Shore, filling it with laughter and wonderful aromas of the BBQ (Braaivleis)
Dr. Belinda van der Berg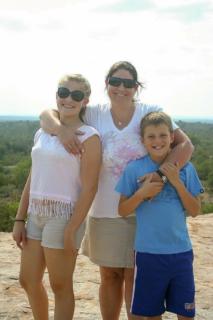 Dr Belinda van der Berg received her medical degree from University of the Free State in 1997. She initially worked in a small town for a year and a half after her internship to gain more experience in Family and Emergency Medicine, Anesthetics and Obstetrics and Gynaecology. She has since worked in Full service family practice in Benoni South Africa from June 2000 until August 2016 doing general Family Practice, Walk-in Clinic, Geriatrics, Hospitalist work and Emergency Medicine. From 2008 to 2016 she has also been actively involved in clinical medical research in Influenza surveillance, COPD, Diabetes, Anxiety, Vaccines and Asthma. She came to Canada in February 2015 to visit a friend and fell in love with the Kootenays' mountains. She came back to Canada in September 2016 to Nelson, BC with her husband and 2 children and is delighted to call Nelson her new home. The whole family is looking forward to spending time together outdoors enjoying the lake, mountains and trails. When Belinda is not working she loves to take photographs. Her third fluent "language" is photography and she always has at least one camera with her! At Ancron Medical Clinic she continues to offer comprehensive medical care to all ages of patients and will be providing inpatient care for her patients at Kootenay Lake Hospital.
Dr. Philip Kubara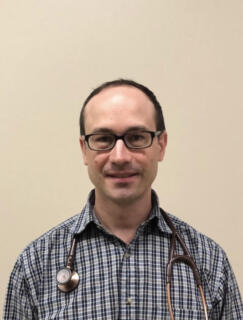 Philip Kubara was born in Southern Alberta, but grew up spending summers in the West Kootenays with family. He graduated from high school in Kaslo, then went on to study biochemistry at the University of Lethbridge, and medicine at the University of Toronto. After medical school, he returned to the West Kootenays to complete a residency program in Family Medicine through the University of British Columbia. He is excited to build a practice and serve the community of Nelson and the surrounding areas for years to come.
Dr. Helena Czubernat
Profile to follow (Took over Dr. Murray's Practice)
Dr. Wendy Ackermann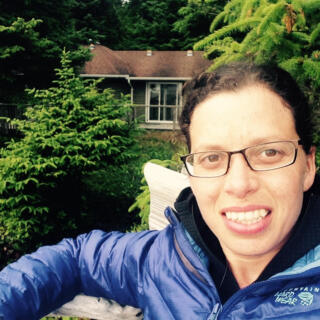 Dr. Wendy Ackermann received her medical degree from the Free State in South Africa in 2005 with a special interest in women's health and obstetrics.She has been practicing in Canada for the last 10 years and recently moved to Nelson with her husband and young daughter.